Welcome to the NGEDA website!
The mission of The National Guard Executive Directors Association is:
To provide a forum for the exchange of timely information of common interest for the mutual benefit of members and the organizations they represent.
To encourage and assist, when feasible, each state, commonwealth, territory and the District of Columbia to organize and maintain a National Guard association.
To participate in improving the operational readiness, training and image of the National Guard on both state and national levels.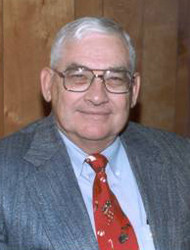 COL (Ret) Dale Pyeatt
We regret to inform you of the passing of our former Executive Director COL (Ret) Dale Pyeatt on July 11, 2016. Pyeatt was the third executive director at NGAT and began his tenure in 1994 and served until 2005. However, his involvement with NGAT spans several decades of service including multiple terms on the board of directors and a term as vice president and from 1980 – 1981 he served as president of NGAT.
While serving as executive director, he continued his service on the legislative task force. He from 2000 to 2016 on the NGAT Educational Foundation board of directors. He also performed duties as the executive director of the Texas Committee for the Employer Support of the Guard and Reserve and served as the secretary/treasurer for the National Guard Executive Directors Association from 1995 to 2005. COL Pyeatt is proceeded in death by his lovely wife, Georgie Pyeatt who passed away on July 7, 2016. Georgie served as the NGAT membership and travel director during Dale's tenure at NGAT. Our thoughts and prayers are with his family and friends as we mourn the loss of two wonderful supporters of the National Guard Association of Texas.
Take a moment and go to the link below and comment on his page so that all his family and friends may see your regards.
NGEDA 2018 Annual Meeting
17-19 January 2018
New Orleans, LA
NGEDA 2017 Annual Meeting
17-19 January 2017
Louisville, KY
Thanks to our corporate sponsors!